'A vida e arte de encontro' (Life is the art of encounters)
-Vinicius de Moraes
I like puzzles. I like numbers. I like order in the universe. And I like people.
I'm a seasoned producer of content (promos, ads, long form, mobile, UX and print) and my work includes projects for CBS, A+E, Netflix, HBO, Showtime, AMC, The Cartoon Network, Disney, TLC, TNT, Starz and others. You have seen my work if you have been anywhere near a tablet or TV of late.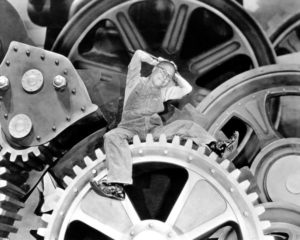 I also own Modern Times Digital Media, a production company, which services client direct, ad agencies, creative services, entertainment agencies and others in need of a production infrastructure. Go check it out: www.moderntimnesdigitalmedia.com
Over my career, I produced spots with budgets from $25K to $1.8 million, produced hundreds of print campaigns, created production infrastructures from scratch, negotiated with vendors, unions and guilds, consulted for the guys who own Handmade Films, developed an IMAX film which went on to be nominated for an academy award and more.
My work has taken me all over the world, shooting planes, trains and automobiles in the deserts of Namibia, cologne in the tropical forests of Brazil, packaged goods at castles in Scotland as well as shooting dozens of spots in NYC where I've once suspended a Suzuki car from a helicopter over the Statue of Liberty (pre 9/11).
In addition to spots and clips, I have also produced longer form pieces including a documentary for TBS, directed a feature for the Japanese market as well as producing long form projects including the Basics program for Directv twice, a documentary project for TBS and others.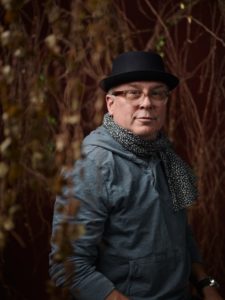 I sometimes find myself accidentally a head of the curve: I was working in Japan and Brazil before the word "globalization" became entrenched in the lexicon; I produced my first HD spot over 25 years ago when cameras were the size of small couches; I've been shooting spots and promos with Canon 5 D Mark II for years and edited my films on video while my friends were still using flatbeds. And I began producing mobile content for Japan as early as 2003.
I observe the golden rule. Ours is a collaborative business. People work with me, not for me. I hire really good people, give them the resources to do their job and then I get out of their away. Directors feel supported because I am a filmmaker. My role as a producer is defined not as much about saving money but knowing how and where to spend it.
Work is fun and I've been fortunate to have worked with some great creatives and some great artists, in front and behind the camera. The only one I really brag about is Miles Davis.
I am not defined by my work.
I value my friends and family.
I like to go to barber shops for a shave with a straight edge razor.
I own a tuxedo and I once knew how to tie a bow tie. 
I like to send flowers, often. And I know the meaning implied by the color of roses.
I lived in Europe for a year after graduating college. And it was absolutely the most important thing I ever did, giving me the chance to learn about others and more importantly about myself.
I love motor racing, particularly sports cars and Formula One. Occasionally I even climb into one (Formula Fords and Formula Renaults). I also have a motorcycle license.
I drink good wine. I can navigate my way around a wine list. And now I am making it.
And I like good food without calling myself a foodie.
I believe in taking responsibility for what I do. 
I am humbled by my contradictions. I think before I speak. I question authority. And I am not shy about pointing out hypocrisy.
I've learned painfully that there is nothing more humbling than watching a loved one die. Actuarial tables mean nothing. I've discovered far too painfully that our presence here is tenuous. So I've learned to enjoy this gift of life. And embrace it all.
I bring the gravitas of my considerable production skills, based on experience and my eclectic career. As such I would like to introduce myself to you. Being an admirer of Robert Pirosh, I like words. English, Japanese or Brazilian Portuguese words. Big ones (ware ware wa which mean "us") or small ones (oi which means "hello"). This I know: words enable communication, especially carefully chosen ones. Do you like words? May I have a few with you?